What Is Social Media Marketing/Optimization (SMO/SMM)? And Why It's Important For Your Business?
In Recent Years, Way of Marketing Changed Incredibly. In The Past, Posters, Banners, And TV Ads Were the Popular Ways To Promote A Product OR Service. But In Present Era of Internet And Social Media, There Are A Huge Numbers of Online Active Users That Can be Your Potential Customers. And If You Have Some Good Influence (Reach) On Social Media Platforms Then You Can Grow Your Business Online Easily. In Present Time, People Spend Their Most of Free Time On Social Media. That's Why Many Big And Successful Companies use These Platforms To Promote Their Latest Services And Products.
Now If We Discuss, Why Social Media Optimization And Marketing Are Nussecery Then You Can Understand It In This Way. Alone Facebook Have 2.6 Billion Daily Active Users And If You Have A Good Company Facebook Profile/Page, Then You Can Rech To Them. Facebook Is Not Alone There Are Many Other Social Media Platforms With Billions of Active Users. Good Influence On These Platforms Can Help You To Grow You Customers, Sales, And Revenue. 2nd, It's Easy To Promote A Service OR Product On Social Media Platforms With Their Easy To Use And Powerful Tools. 3rd, You Can Target Your Desired Audience Through These Platforms According To Their Location, Language, Gender And Age.
And Due To the Better Targeting, You Can Reduce Your Advertisement Spending. That's The Reason You Should Have To Social Media Marketing And Optimization Services For Your Business/Website. AOneDigital Is One of The Best Digital Marketing Agency In Haryana.
Below Is Some Information About Social Media Marketing And Social Media Optimization. This Will Help You To Better Understand These Concepts.
Description of Social Media Marketing And Social Media Optimization
Social Media Marketing:
In Social Media Marketing We Use Facebook's Advertisement Platform To Promote Our Services/Products/Website. This Will Help Us To Reach More And More Potential Customers. In This Process, We Have To Write A Engaging Ad Copy And Images, So, Users Can Interact With Our Advertisement And Optimize Our Campaign To Reach Only Some Desired Peoples. Managing And Optimizing These Advertisement Campaigns Can Help You To Reach More Peoples At Low Cost. AOneDigital Is One of Best Social Media Marketing Service Provider In Hisar, Fatehabad, And Sirsa (Haryana). Our Experts Will Help You To Get Better Results At Low Cost.
Social Media Optimization:
In Social Media Optimization, We Use The Social Media Platforms Organic Reach To Promote Our Services/Products/Website. As You all Know, Recently Facebook Changed Its Algorithms And Only Some Type Content Will Receiving The Higher Engagement And Likes. But If You Want To Promote Your Service/Product/ Website For Free. Then You Have To Optimize Your Content/Post According To These Algorithms. AOneDigital Also Provide Social Media Optimization Services To Grow A Business's Online Presence.
So, If You Are Looking For Best SMM And SMO Service Provider Then AOneDigital is One Stop Solution For You.
Benefits of Social Media Marketing And Optimization
Below Are Some Benefits of Social Media Marketing And Optimization, Aral Digital Can Help You To Do So.
Easily Reach And Re-Target Your Potaintial Customers.
Increase Engagement With Your Customers And Get Their Feedbacks.
Easily Promote Your New Products And Services.
Get Free Traffic To your Business Websites.
Run A/B Testing Easily.
Target Audiance According To Their Intrest, Gender, Demograpgy And Geolocation.
FAQ's Related To SMM/SMO Services
TESTIMONIAL
See What Our Clients Say's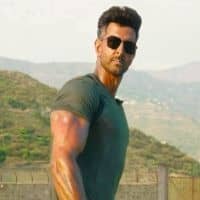 Megha Mehta
CEO & Founder
Very Good Website Designing Services Provided By the Aral Digital Pvt. Ltd. Completed Work As Aggrement. Nice Behave And Support On Time. Must Recommend These Guys. One of the best Website Designing Service Provider in Hisar.
Garg Study Point
Director
Aral Digital is the Best Digital marketing Agency in Hisar. I have outsourced the work for my academy they have done it very well and now I am getting good results and my revenues are increasing. All thanks 🙏 To Aral Digital that they have increased my revenues through their marketing services. If you are also struggling with your business and looking for more customers, then contact to Aral Digital Marketing Agency they will give you a strategy and they also work upon that.
Kunj Thakur
CEO & Founder
Hello my name is Kunj and i m a businessman and sometimes ago my business is not duing well after that i meet Aral Digital Marketing Agency in Hisar. They Grow up my business and now my business are growing very well.i recommend if you wants any type of digital marketing services than contact to Aral Digital Marketing Agency In Hisar.Thanks Aral Digital Team.