TESTIMONIAL
See What Our Clients Say's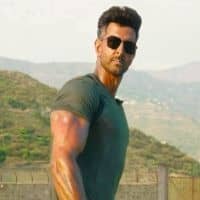 Megha Mehta
CEO & Founder
Very Good Website Designing Services Provided By the Aral Digital Pvt. Ltd. Completed Work As Aggrement. Nice Behave And Support On Time. Must Recommend These Guys. One of the best Website Designing Service Provider in Hisar.
Garg Study Point
Director
Aral Digital is the Best Digital marketing Agency in Hisar. I have outsourced the work for my academy they have done it very well and now I am getting good results and my revenues are increasing. All thanks 🙏 To Aral Digital that they have increased my revenues through their marketing services. If you are also struggling with your business and looking for more customers, then contact to Aral Digital Marketing Agency they will give you a strategy and they also work upon that.
Kunj Thakur
CEO & Founder
Hello my name is Kunj and i m a businessman and sometimes ago my business is not duing well after that i meet Aral Digital Marketing Agency in Hisar. They Grow up my business and now my business are growing very well.i recommend if you wants any type of digital marketing services than contact to Aral Digital Marketing Agency In Hisar.Thanks Aral Digital Team.