What Is Domain Name And Hosting And Why you Need Them?
These Two Are The First Requirements If You Want To Build A Business Website For Your Business. These Will Help You To Address And Host Your Website And Make It Available Online To Serve The Services And Products. So, First Below Are A Short Review About These.
Domain:
This is The Path To Load All Web Pages That Hosted On A Server. Domain Name is The Address of Your Website That A User Can Use And Remember To Visit Your Website Through Their PC OR Smartphone.
Hosting:
A Hosting Is A Server That Comes With The Complete Environment To Host A Website. A Hosting Provider Will Provide You All Essentials That Are Necessary To Host And Make A Website Available Online. This Will Include Connectivity, Servers, Technical Support, And Scalability. So, Your Website Will Never Face Downtime.
Now, When You Will Know About These, But Before You Buy Them, Make Sure These Things First.
Domain Name Registration And Renewal Charges
Hosting Prices
Hosting Uptime
Server Location
Hosting Environment
Support
So, In This We Will Discuss About These. To Register A Domain, We Will Suggest A Good Company That Providing Domain Name At Cheap Prices And When You Renew It, You Have To Pay Less Amount. So, Before Buy Domain, Contact Us, We Can Help You To Save Precious Money Every Year At Renewal. Now, 2nd Factor Is Hosting, AOneDigital Provide India Based SSD Hosting. Our Servers Powered By DigitalOcean, We Use Their Servers To Provide Best Hosting Environment To Our Clients. We Use Control Panel (CPanel) To Manage A Website. To Boost Website Loading Time And Make It Faster, We Use CloudLinux And LiteSpeed. These Will Help You To Load Your Any Type Website Faster And Handle Your Traffic Effectively. So, If You Are Looking For Fastest Hosting Provider, Then AOneDigital Is Best Choice For You. We Will Also Help You To Manage Your Own Linode OR Vultr Server, We Will Provide Nginx/Apache, php7.4, And MariaDB In It Along With Pre-Installed WordPress. This Will Not Contain Any CPanel. You Can Also Request For Free CyberPanel. So, You Can Also Contact Us For Managing Your Server At Cheap Price.
FAQ's Related To Domain And Hosting
As I Explained Above, That Points the User To A Specific IP Address And At The Perticuler Space Where The Files of That Website are Stored. A domain is A Unique And Remamberable Address of Any Website That is Hosted On A Server And Available On WWW.
Hosting is A Physical Server That Has All the Required Features To Host And Serves A Website Across The World. A Server Have Dedicated CPU Cores, RAM And Storage. A Server Will Provide You with All Features To Host A Website That Includes; Control Panel, Storage, Connectivity, And Ports For Data Transfer.
Anyone That Have Servers And He Earns Money By Selling The Server Resources To Other Clients is Called Hosting Provider. A Hosting Provider Will Manage To Server Resources, Physical Conditions, Connectivity, And Technical Specification. Hosting Is Also A Important Part of A Website And Poor Customer Support And Old Technology Servers Can Harm Your Websites And Can Affect Your Traffic, Sales, And Rankings.
TESTIMONIAL
See What Our Clients Say's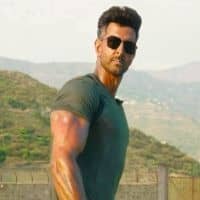 Megha Mehta
CEO & Founder
Very Good Website Designing Services Provided By the Aral Digital Pvt. Ltd. Completed Work As Aggrement. Nice Behave And Support On Time. Must Recommend These Guys. One of the best Website Designing Service Provider in Hisar.
Garg Study Point
Director
Aral Digital is the Best Digital marketing Agency in Hisar. I have outsourced the work for my academy they have done it very well and now I am getting good results and my revenues are increasing. All thanks 🙏 To Aral Digital that they have increased my revenues through their marketing services. If you are also struggling with your business and looking for more customers, then contact to Aral Digital Marketing Agency they will give you a strategy and they also work upon that.
Kunj Thakur
CEO & Founder
Hello my name is Kunj and i m a businessman and sometimes ago my business is not duing well after that i meet Aral Digital Marketing Agency in Hisar. They Grow up my business and now my business are growing very well.i recommend if you wants any type of digital marketing services than contact to Aral Digital Marketing Agency In Hisar.Thanks Aral Digital Team.